Stressed? Chinese tourists in Thailand, facing 10-hour flight delay, sing the national anthem in departure hall
by Laura Zhou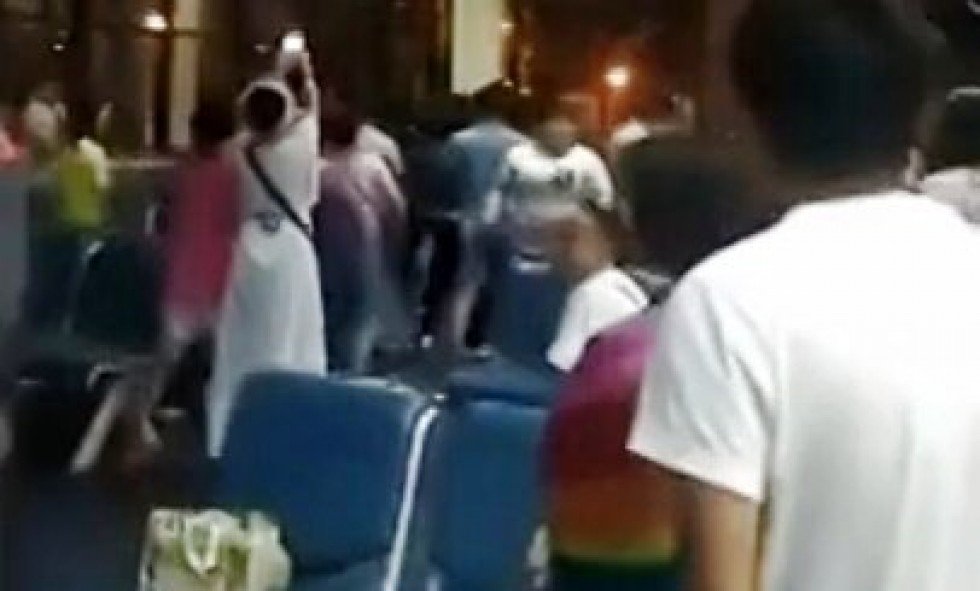 Dozens of mainland tourists, angered by news of a 10-hour flight delay, refused to leave the departure hall at Bangkok's Don Mueang Airport on Frday night. Photo: Video still
Dozens of mainland tourists, faced with a 10-hour delay, vented their anger by singing the Chinese national anthem in an airport departure hall in Bangkok, Thailand on Friday.
The flight was scheduled to take off from Don Mueang International Airport at 5pm but was delayed until 3am the next day, the Shanghai-based news portal thepaper.cn reported.
A video clip filmed on a mobile phone of the emotional Chinese tourists singing the anthem went viral in the mainland from Saturday.
"They were scheduled to take a flight by Orient Thai Airlines, but the fight was delayed and the [Chinese] tourists were quite discontented," said a woman airport worker.
"Thirty three of the passengers refused to leave the departure hall after the others boarded."
The worker, who did not want to be named, told thepaper.cn that the passengers began to sing in the departure hall. She was not sure what song it was, but guessed it "was propably their national anthem".
She added that she was not aware that any of the passengers had been taken away by Thai police, as claimed by some Internet users.
An Internet user from Chongqing who uploaded the video on in his Weibo account wrote: "Flight delayed, Thai airport employees force Chinese tourists to leave [the departure hall], so the Chinese tourists sang the national anthem together," he wrote.
"This was no disrespect by Thailand to tourists. It is China being belittled."
Orient Thai Airlines did not reply to inquiries from the Post.
As China has emerged as the world's biggest source of tourists, reports of bad behaviour by some mainland tourists have appeared around the world.
In April, the China National Tourism Administration announced that it would "blacklist" travellers who behave inappropriately or illegally abroad.
To stay in the loop, bookmark Terra Thailand – The Blog.