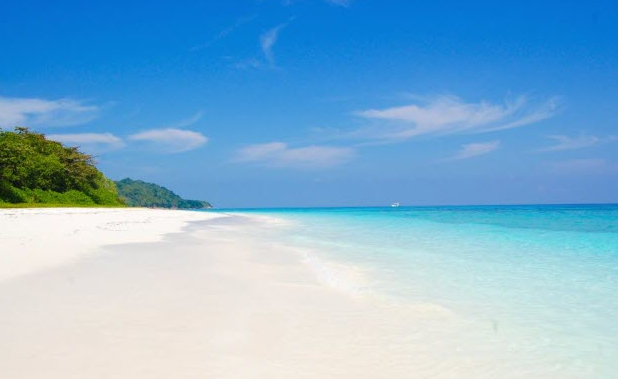 One of Thailand's Most Beautiful Islands Is Being Closed Before Tourists Ruin It Forever
A top conservation official says tourism has resulted in overcrowding and environmental degradation.
Watch: Thailand Island to Close from Tourist Ravage
The island of Koh Tachai in Thailand is closing this upcoming October due to overcrowding and environmental degradation.
An idyllic Thai island has been so despoiled by tourists that local authorities are being forced to close it to prevent further damage.
Koh Tachai in Thailand's Ranong Province was rated last year by specialist website beachmeter.com as Thailand's most beautiful island. However, according to the Bangkok Post, the tourist-ravaged beaches of Koh Tachai will have to close indefinitely from Oct. 15.
Tunya Netithammakul, director general of the department of national parks, wildlife and plant conservation, said that tourism had resulted in "overcrowding and the degradation of natural resources and the environment."
He told the Bangkok Post that the closure of the island was designed to give the land and marine environments a change to regenerate "before the damage is beyond repair."
He added that beaches on the island were holding up to a thousand people — when no more than 70 could be comfortably accommodated — and were crowded with food stalls and tour boats.
"If it's not closed now, we'll lose Koh Tachai permanently," he said.
[
Bangkok Post
]
[
TIME
]
Update:
Thailand closes 3 more islands to protect coral reefs

Click here to bookmark Terra Thailand – The Blog.