British tourist dies in Thailand 'after nasty fall' at infamous Full Moon party
Rugby enthusiast Stewart Middleton, 25, thought to have banged his head at all-night rave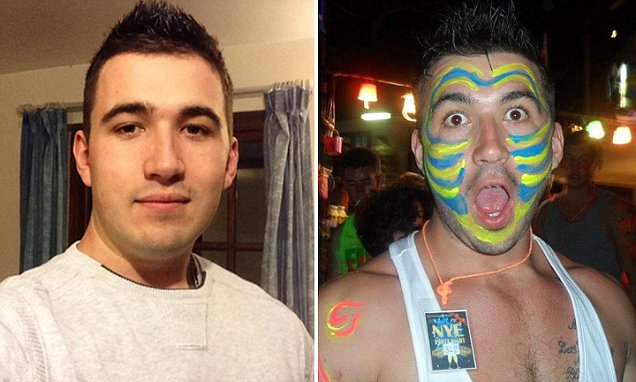 British holidaymaker Stewart Middleton, 25 who was found dead after attending a notorious Full Moon party on the island of Koh Phangan in Thailand. Tragic Stewart is believed to have fallen and bumped his head and was taken to hospital where he later died.
© WALES NEWS SERVICE
A British tourist died after a paradise party in Thailand went disastrously wrong.
Stewart Middleton, 25, was killed by head injuries on the idyllic Thai island of Koh Phangan last week.
He is believed to have fallen and hit his dead during a Full Moon party – notorious alcohol-fuelled bashes that go on all night.
Stewart, a keen rugby player from Knighton, Powys, was on a dream holiday with ten friends.
But disaster struck at the event on February 25th. He was taken to hospital but could not be saved.
His death was revealed on Friday when friends and family announced plans for a funeral.
Stewart's grieving sister promised her fun-loving brother "one hell of a party" in his honour.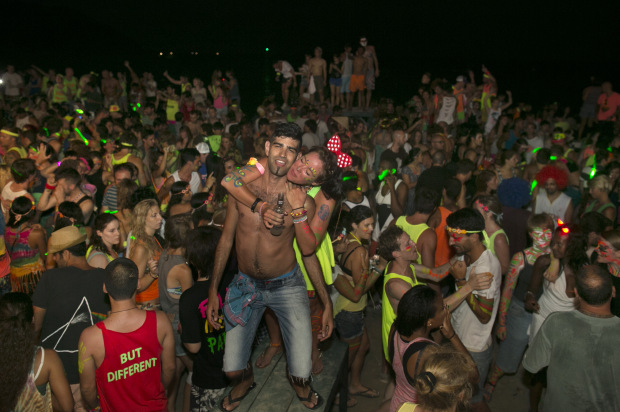 KOH PHANGAN, THAILAND – AUGUST 22: Hundreds of full moon partiers dance the night away on the beach of Haad Rin on August 22, 2013 in Koh Phangan, Thailand. Thousands of people from around the world pack the Haad Rin beach enjoying the cheap liquor, drugs engaging in an all night affair. The full moon party started in late 1988 and has become one of the biggest tourist attractions for young backpackers in love with the all night beach party. It is also a huge money making venture for locals both on Koh Phangan and Koh Samui. (Photo by Paula Bronstein/Getty Images)
Rugby teammates also praised his spirits and personality on and off the field in the wake of the death.
The Foreign Office confirmed a death on the Thai island.
A spokesman said: "We are providing support to the family of a British national who died in Koh Pangan, Thailand, on 25 February."
Full Moon parties involve thousands of revellers getting together on picturesque beaches to greet the full moon.
Alcohol is served by the bucket and the celebrations last deep into the night.
Stewart's sister, Greta-Lee Middleton, paid tribute to him on Facebook.
She wrote: "You were truly beautiful in every way. You're my brother, my best friend, and now you're my angel! I love you!
"You were the biggest pain, but I wouldn't change you for the world! You looked after me like nobody else could, you were the first person I'd run to if I needed help, you knew exactly what to say to make everything better!"
She added: "We'll give you one hell of a party."
Pal Nick Davies wrote: "Gone from one of the best holidays of my life to worst in a flash¿ Gone but never forgotten. RIP Stewy."
His rugby club – Tref-y-Clawdd in Knighton – said they held a minute's silence for him at a recent game.
A spokesman said: "Stewart was a big player for Trefy at number eight.
"Even though he had only started playing for us this season, he scored many times and was also a big voice on the pitch and in the changing room.
"All thoughts now are with his family and friends."
In recent times there have been several tragedies befalling Brits holidaying in the tropical paradise.
[
The Sun
]
Click here to bookmark Terra Thailand – The Blog.