British man wanted by Thai murder cops after bar girl found chopped into pieces in suitcase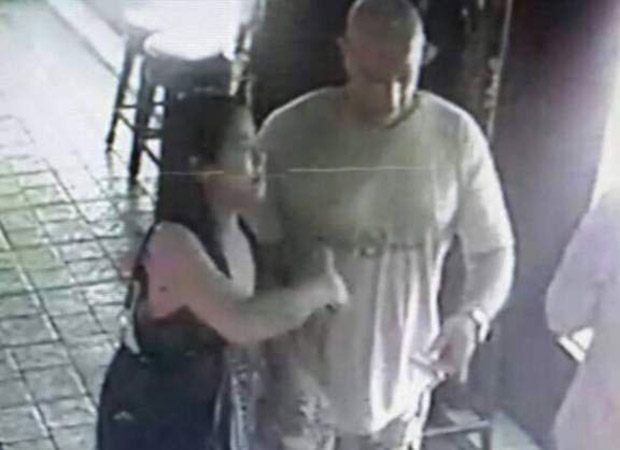 Shane Looker on CCTV with murder victim
Shane Looker is thought to have fled the country to Malaysia where police believe he was then trying to make his way to Ibiza.
A British man is at the centre of an international manhunt after the body of Thai bar girl was found chopped up in a suitcase.
The grisly remains of Lazami 'Pook' Manochat were discovered stuffed into the luggage holder along with the body of a dead dog.
Shane Looker, 45, from Stoke-on-Trent is thought to be the last person to have been in contact with the tragic dancer.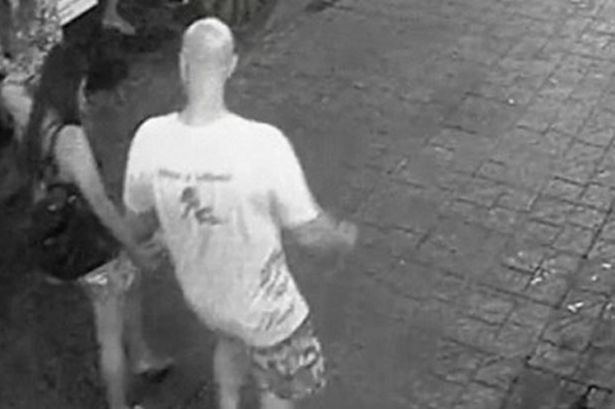 Last sighting: CCTV captured the moment the pair left a bar in Bangkok
The suitcase in which her body parts were found had been dumped into the Mae Klong River in Kanchanaburi, 70 miles south of Thai capital Bangkok.
According to reports in Thailand, DNA tests on nail clippers and a toothbrush and skin under the victim's nails also link Mr Looker as a suspect.
Reports in Thailand say Mr Looker and Miss Manochat had been seen on CCTV leaving the seedy Nana Plaza region of the Thai capital in November last year.
Grisly: The body of Laxami 'Pook' Manochat was found sliced into bits
The area is notorious for its go-go bars and brothels and regularly attracts men from all over the world in search of sex.
Mr Looker arrived in Thailand on October 31 and was then captured on camera with Ms Manochat two days later.
The bar girl's remains, which had been weighed down with rocks, were discovered a week later on November 9. It has been reported that they were only identified as Ms Manochat in January.
Wanted: Shane Looker arrived in Thailand in October
According to reports, police believe Mr Looker fled to Malaysia by train in late November.
Investigators believe he may have been trying to get to Ibiza.
For bizarre stuff and news oddities check out the link: