At Least 19 Die in Bombing at Popular Bangkok Shrine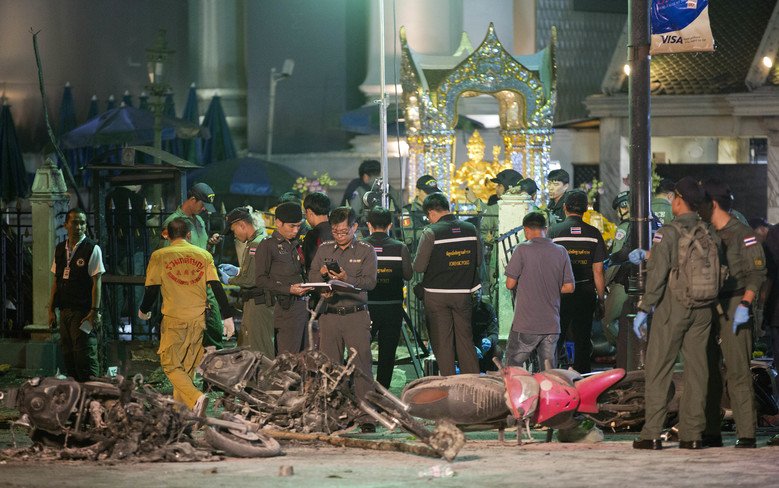 A bomb placed inside a Bangkok religious shrine frequented by tourists exploded Monday evening, killing at least 20 people, hurling body parts onto the pavement, shattering windows and creating panic in one of the city's most popular districts.
At least 123 people were reported wounded in what Thailand's top police official and others called a vicious act meant to target civilians.
The explosion came at a particularly busy time of day at the Erawan Shrine, an important tourist attraction in Bangkok's main shopping area.
Continue reading below…
Explosion in Bangkok Kills at Least 12
  Bomb blast rocks Bangkok intersection; 15 reported dead
Explosion rocks Bangkok close to Erawan shrine killing two people – latest updates
  Reports: Large explosion rocks central Bangkok
Deadly Explosion Occurs Near Bangkok Shrine
  Video shows moment deadly blast rocks Thai capital
UPDATE:
Bangkok bomb 'not in keeping' with insurgent attacks, says army chief

To stay in the loop, bookmark Terra Thailand – The Blog.