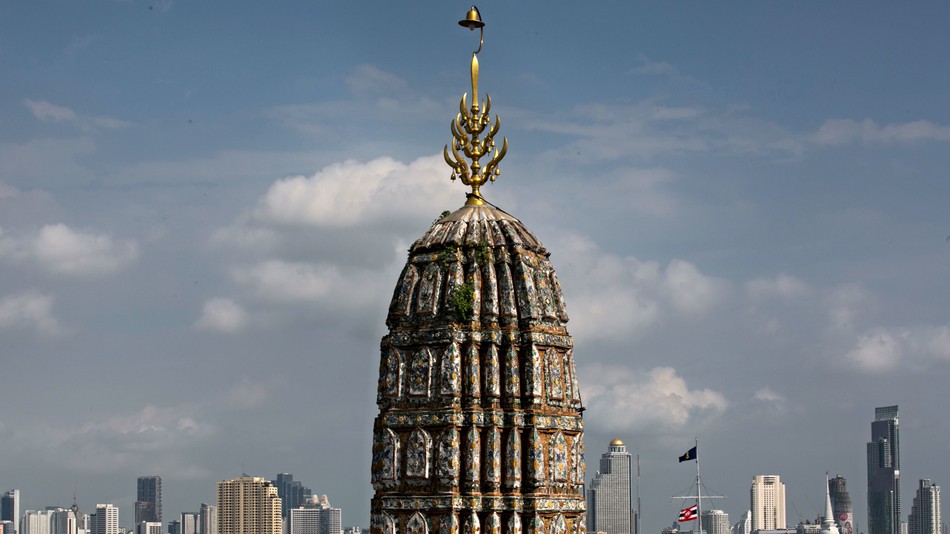 Image: Paula Bronstein/Getty Images
American Tourists Arrested for Posting a Photo of Their Bare Butts Outside Sacred Thai Temple
I
t's all fun and games on Instagram until you post a partially naked photo of yourself in front of a sacred Thai temple and get arrested.
That's how the saying goes, at least for U.S. tourists and Instagram stars Joseph and Travis Dasilva, who were arrested in Thailand on Tuesday and charged with public indecency after snapping a photo of their bare bums in front of Bangkok's famous Wat Arun temple.
As The Bangkok Post noted, immigration police apprehended the 38-year-old U.S. citizens at Don Mueang airport on warrants pertaining to the revealing pictures on their Instagram account, "Traveling Butts," which soon went viral after being posted.

Sometimes, you shouldn't do it for the 'Gram—especially if it means being disrespectful to an ancient culture and getting arrested.
The Dasilva's use the Instagram account to document their rear ends as they travel the world, their housesitter, Nyx Blue, told NBC 7, explaining that the men were in Thailand to celebrate their first year of marriage. They figured they'd celebrate the occasion with another post, but their placement was a huge mistake.
The Wat Arun, or Temple of Dawn, is one of Bangkok's most famous temples and a central place for Buddhists to worship. The Bangkok Post details strict etiquette to follow when visiting, including removing your shoes, hats, or sunglasses, dressing modestly, which means no sleeveless tops, and never turning your back to the Buddha statue.
Despite the popularity of the landmark, Blue told NBC 7 the men were unaware they were causing any harm or disrespect. "They didn't know it was a temple. It's just like a building."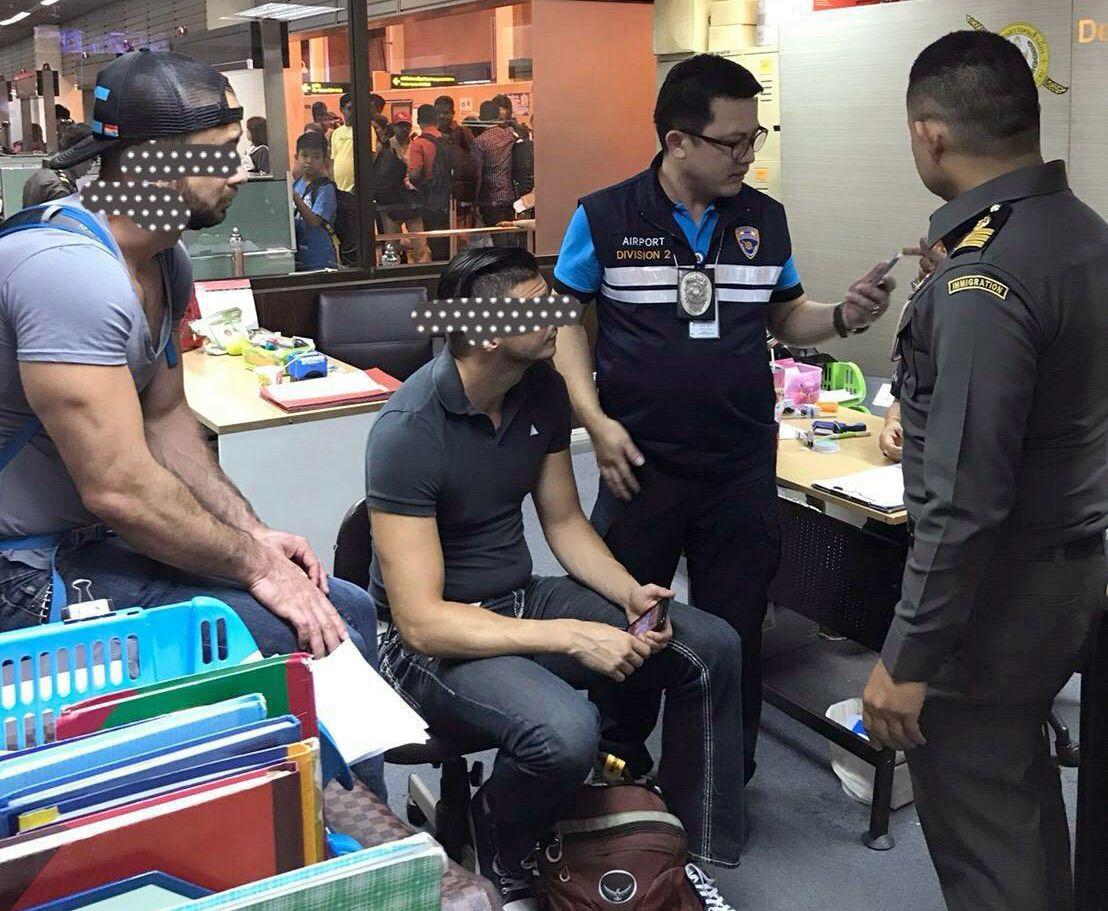 Image: THAI IMMIGRATION POLICE/HANDOUT/EPA-EFE/REX/Shutterstock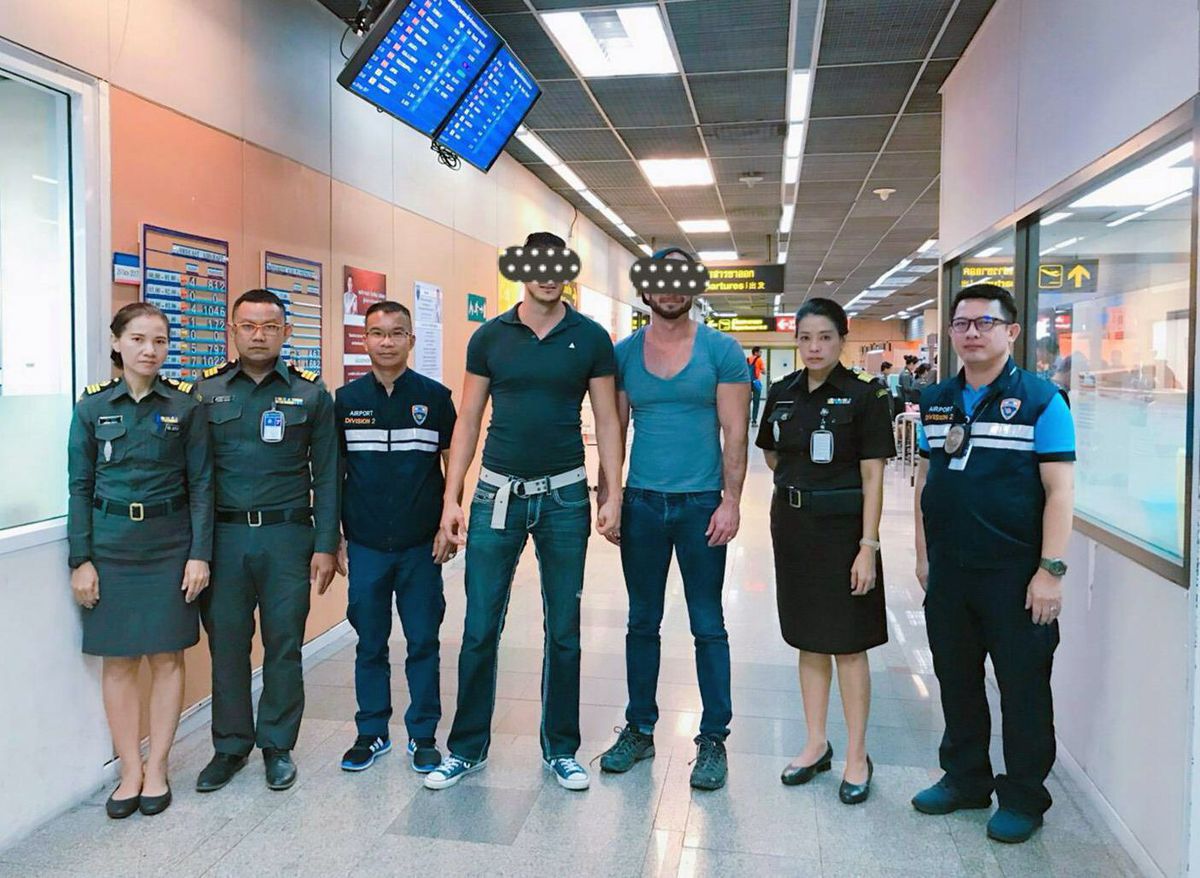 Image: THAI IMMIGRATION POLICE/HANDOUT/EPA-EFE/REX/Shutterstock
Though the Instagram account has reportedly been deleted, the damage was already done in the eyes of Bangkok officials.
"Once they are through with the charges, the Thai immigration police will revoke their visas and push for deportation," Col. Choengron Rimpadee, deputy spokesman of the Thai immigration police, told the BBC. "They will also be blacklisted from coming back to Thailand."
While the charges of public nudity come with a $150 fine for each of the men, Colonel Jarupat Thongkomol told the Straits Times, "We are now seeking court approval to prosecute them on Computer Crime Act for uploading pornographic pictures."
If those charges were to stick the men could be in far more serious trouble, however, San Diego City Commissioner Nicole Murray Ramirez told the San Diego Gay and Lesbian News he's trying to help them avoid serious punishment.
"Though I am very disappointed in their actions, I am talking to U.S. government officials to see what assistance we can give them," Murray Ramirez said, explaining the men had reached out for assistance after their arrest.
If you learn anything from this tale: always be sure to do your research before traveling. And remember, sometimes the Instagram is really not worth the trouble.
WATCH | Morons Behind 'Traveling Butts' Instagram Arrested in Thailand
Update:
Two gay men who were jailed after dropping their pants at a temple in Thailand are reportedly homeward bound. Joseph Dasilva, 38, and Travis Dasilva, 36, were arrested at Bangkok's Don Mueang International Airport on Nov. 28.