Rescue dog from Thailand lost in Seattle
by Susan Wyatt, KING 5 News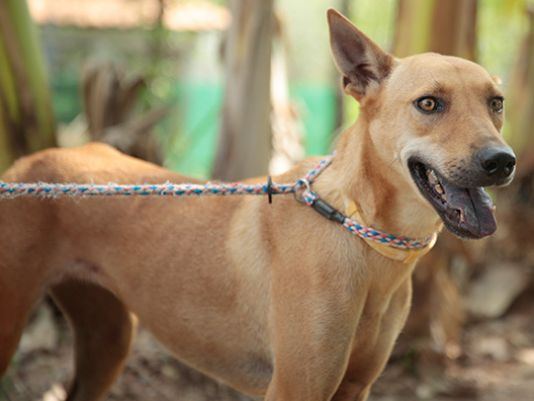 A dog that had just arrived in Seattle from Thailand was spooked by traffic last week and is now lost in the city.
Reese had lived at the Soi Dog Foundation shelter in Phuket, Thailand for three years before Karen Grasso adopted her to be a companion for another dog she had adopted while traveling in Thailand.
Reese arrived in Seattle on March 21 and it was on March 24 – the day of the citywide gridlock caused by an overturned semi on SR 99 – that Reese got spooked when outside her Belltown home.
"She got panicky," said Karen. "It was just overwhelming for her and she started jumping around. She somehow wiggled out of her harness and ran across the street and into the distance."
Karen said Reese had never even been indoors before arriving in Seattle, so everything is new to her.
"She's not familiar with all the city noise, more specifically house noises – the heater turning on, doors opening, dishwasher, microwave, toilet flushing, cell phones," said Karen.
Reese is a small dog – just 40 pounds.
"The key element her is get a sighting of her, not necessarily to capture her. Once I get a sighting of her I can bring the track dogs in," Karen said.
Karen said the search has been focused on the downtown area. There have been some sightings.
"She's kind of in an alien world and people are chasing her, and if I was being chased I would go somewhere where people weren't chasing me. Maybe in a park – not popular with people."
"Overall it's a tragic situation," Karen said. "My hope was to give her peace and comfort and love and she's obviously not getting that right now. It's just heartbreaking."
"I've been an emotional wreck for five days now. She was a street dog so I'm just hoping she hangs in there enough to come home."
If you spot Reese don't try to approach her – call 206-334-6337 and report the location.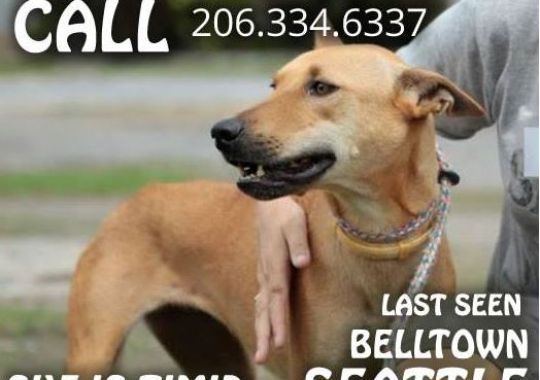 [H/T
KING5.com
]
For bizarre stuff and news oddities check out the link: