Authoritarian rule and the dimming of Thailand's star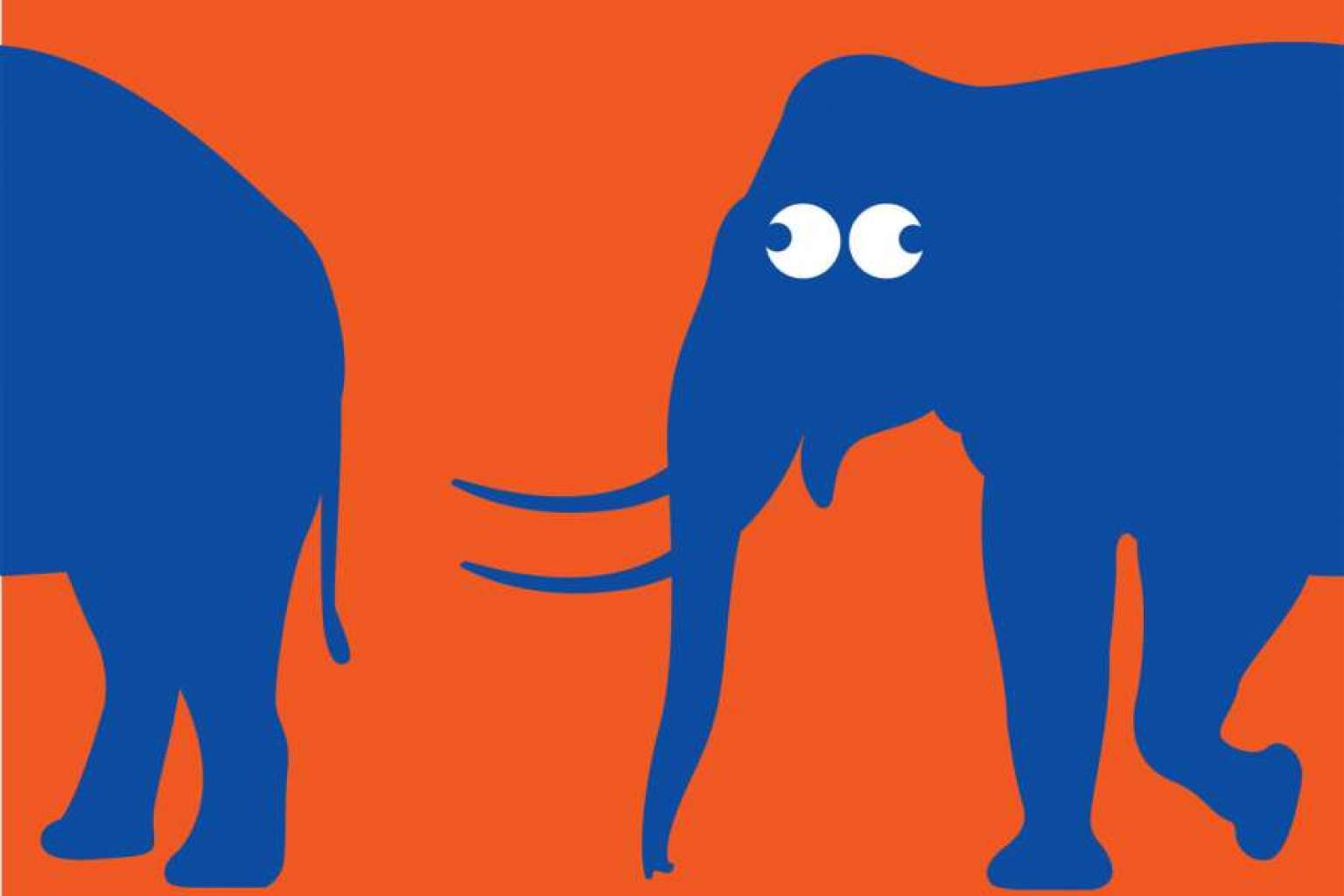 A sideshow that went unnoticed during the recent United States-Asean summit in southern California was Thailand's standing in the pecking order of leaders on both sides of the Pacific.
In years past, Myanmar – formerly Burma – was the sick member of Asean when the 10-member grouping held top-level meetings with American and European counterparts. Sometimes, Asean summits with major partners were aborted because of Myanmar's military dictatorship and human rights record. That ignominious distinction, in view of Myanmar's fragile but remarkable democratic transition, has now been passed on to Thailand whose coup- making Prime Minister, General Prayut Chan-o-cha's presence at the Sunnylands talks was questioned.
Thailand's descent from a global beacon of democratisation to a regional laggard under military-authoritarian rule naturally depresses its own people more than others. Despite coveted attributes, such as a central location in mainland South-east Asia, warm and hospitable people, culinary prowess and an easy-going lifestyle, Thailand's star has dimmed over the past decade while it is beset with intractable political crisis and a longer-term malaise over a transitional period when it has to find a recalibrated balance between its monarchy and democracy. As a result, Bangkok has fallen off the radar in major capitals around the world.
On the ground, falling off the radar and becoming an outcast is a novel feeling that most Thais wish they do not have to become accustomed to. From diplomacy and tourism to foreign investment and business trends, Thailand is sadly far from where it used to be.
Not long ago, Bangkok was at the front and centre of regional action. After North Vietnam's fall to communism in 1954, Bangkok increasingly became the bulwark in the fight of the so-called "free world", a frontline domino that never fell through the years. Thailand subsequently became the seat of anti-communist military operations, refugee relief, development assistance and the myriad matters that went into winning the Cold War, including the facilitation of Asean's formation and its birthplace. Along the way, economic development set in and became entrenched. By the late 1980s, Japan-led foreign direct investment provided a critical uplift that enabled Thailand to grow from a backwater village to a gleaming modern nation, warts and all, despite the 1997-98 economic setback.
Back then, many regional roads led to and through Bangkok. Diplomats who wanted to build a career went through a Bangkok posting, sometimes more than once. Likewise for journalists, Bangkok was where news bureaus were set up to cover at least the mainland countries, if not South-east Asia in its entirety. Aid workers on anti-poverty and humanitarian assistance missions in war-torn societies had to go through Bangkok to reach the rest of mainland South-east Asia, as Burma was then autarkic and the Indochinese states of Laos, Cambodia and Vietnam were communist.
Tourism boomed and tourists who were intent on visiting nearby mainland sights and scenes had to use Bangkok as base. Aviation traffic made Bangkok's international airport a top global passageway both as transit and destination. Investors in the region had few places to go in mainland South-east Asia except Thailand. Those were the days.
To some extent, Thailand still benefits from its past success. Its tourism sector, aviation traffic, inflow of foreign investment and role as regional base for development relief are still holding up, if barely. At the rate of its self-destruction, though, Thailand may soon become a democratic and developed-country wannabe.
Bangkok is no longer the regional nexus. Aspiring and career-building ambassadors now prefer alternative postings because not much can get done at high-level diplomatic engagements, as the military government in Bangkok is shunned by much of the rest of the world. There are bilateral and diplomatic accomplishments to be had with more authoritarian countries, like China and Russia, but envoys from democracies can find only crisis-management work in a holding pattern if posted to Bangkok. Only veteran ambassadors up for a last posting, as opposed to those who are younger and up-and-coming, still consider Bangkok attractive for an enjoyable last hurrah. Moreover, Bangkok is no longer the hub for diplomatic coverage of mainland South-east Asia, as a host of embassies have been set up in Myanmar, Laos and Cambodia.
To be sure, Thailand has substantial built-in resilience and resourcefulness. But on the ground, it feels like Bangkok is moving inexorably from centrality to the periphery. At issue is duration – how long is this downward slide likely to last?
Some news bureaus have moved out of the Thai capital. The Economist magazine, for example, relocated its South-east Asia outpost from Bangkok to Singapore several years ago because its correspondent was harassed and unable to report on protrusive goings-on in Thailand. Freelance journalists recently have had difficulties renewing their work visas. The military government apparently is trying to weed them out for unfavourable reportage, putting up only with those from the mainstream wire services. Aid workers are increasingly stationed where their efforts are needed, especially in Myanmar.
Tourism numbers are still buoyant but there has been a shift that sees tourists from China increasingly take the place of tourists from traditionally higher-spending markets in Europe and North America. And there are now direct flights that criss-cross mainland South-east Asia without having to touch down in Bangkok.
As for foreign investors, Indonesia and Vietnam beckon more than Thailand because of their larger internal markets. Hanoi has also signed on to the trade-liberalising Trans-Pacific Partnership agreement while Bangkok lacks trade policy directions. So disappointing is Thailand's downward trajectory that it is easier to imagine another military coup taking place in Bangkok in the near term than to see it happening elsewhere in the region, even in previously coup-prone Philippines and Myanmar.
To be sure, Thailand has substantial built-in resilience and resourcefulness. But on the ground, it feels like Bangkok is moving inexorably from centrality to the periphery.
At issue is duration – how long is this downward slide likely to last?
If Thailand's movers and shakers keep going after one another as if they were in a bottomless pit, they may find its walls insurmountable when they realise they have had enough and want to climb out.
[
The Straits Times
]
Click here to bookmark Terra Thailand – The Blog.